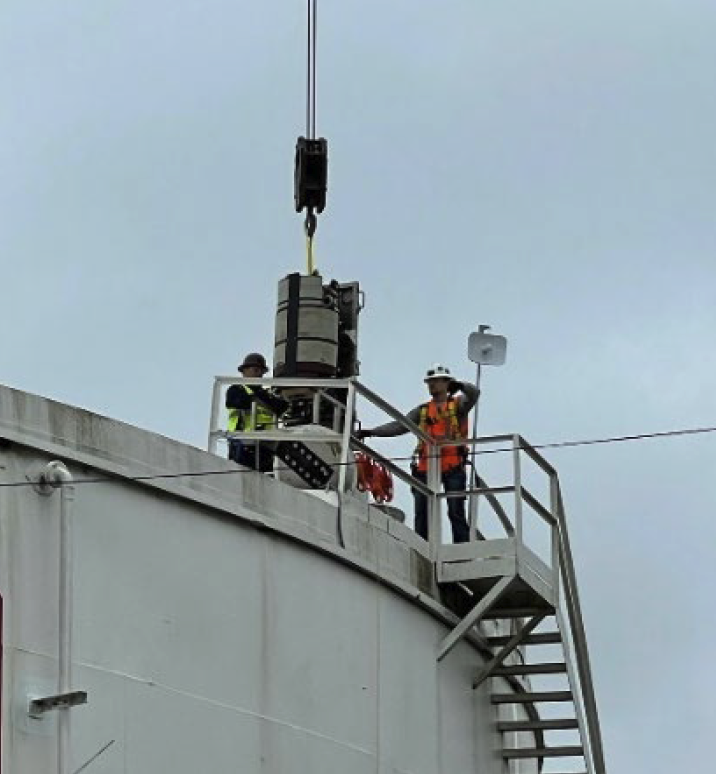 TIS sourced and managed an API 653 Robotic Internal Inspection of a 115 foot diameter red-dyed diesel tank for a railroad client located at their central Oklahoma fueling facility. The robotic inspection approach was chosen to keep from having to take the tank out of service, empty it, and clean it prior to performing the inspection by personnel as a confined space entry.
This tank is the sole fuel source for the railroad's locomotive fueling rack which fuels locomotives 24/7. Square Robot, Inc. was brought in to provide the solution they could perform the internal inspection with the tank remaining in service.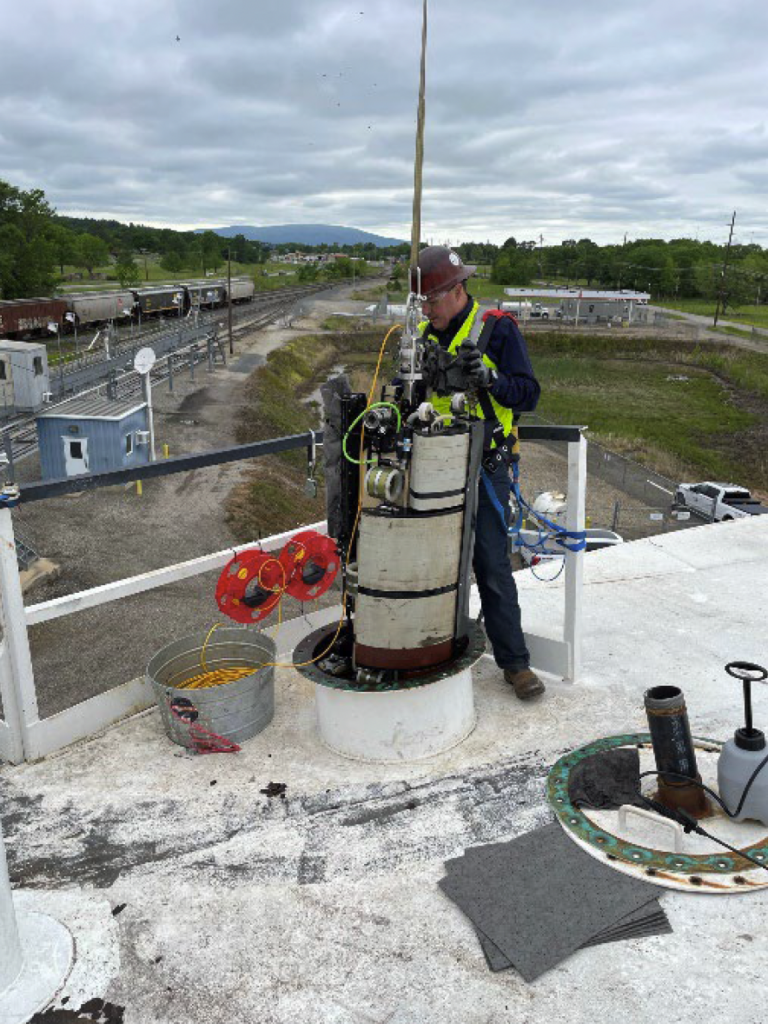 First, TIS mobilized a crane to the site. Next, TIS personnel unbolted and removed the 24" top manway cover. The inspection robot was craned from the ground to the tank roof, then lowered into the tank through the manway into the product, and disconnected from the crane cable. Using its thrusters, the robot navigated through the product to the tank floor to start the inspection.
The robot moved over the floor in a pattern and using a Phased Array Ultrsonic Thickness (PAUT) sensor array measured several thousands of points along the tank floor to gather thickness data to perform corrosion rate analysis.
Simultaneously, bottom elevation data was collected via the inspection robot's onboard pressure sensor. Real-time communications between the robot and the operations computer in the support trailer were through a quarter-inch fiber optic tether attached to the robot.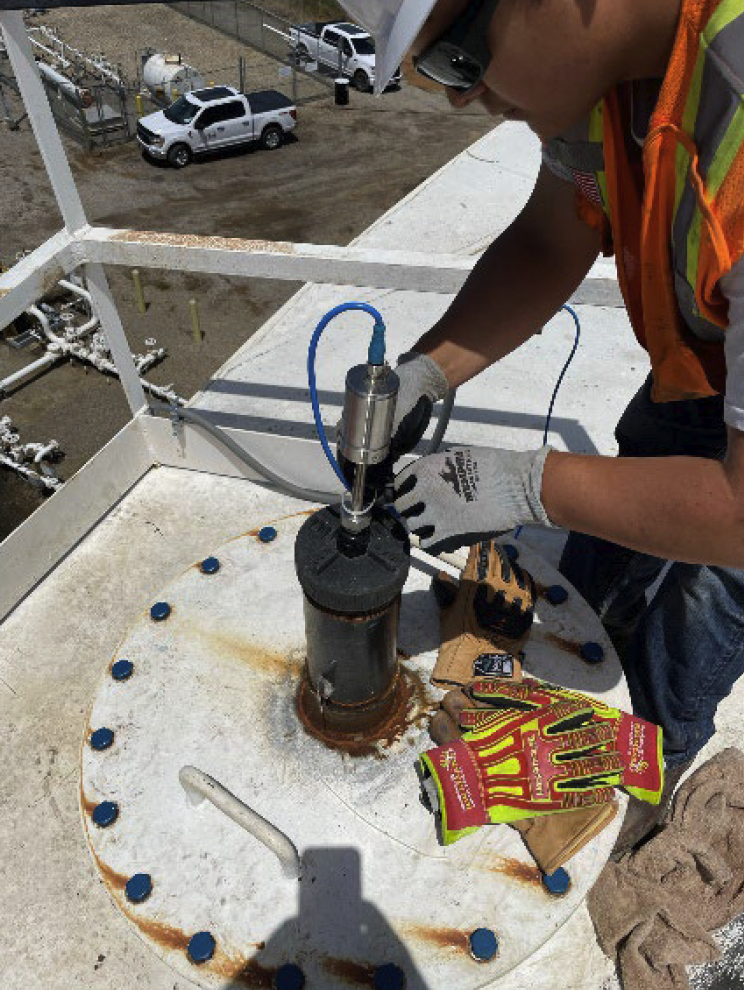 The robotic inspection including setup and tear down took 4 days. Once the inspection was complete, TIS then reinstalled the top manway cover with a new gasket and teflon-coated bolts, and re-connected the level sensors for remote sensing.
No issues were found that would require the tank to be taken out of service for repairs and the corrosion rate analysis supported a 17-year run before the next internal inspection would be due.
Being able to perform the inspection robotically, without draining the tank and taking it out of service was a significant cost savings benefit to the client – with no interruption to fueling operations.
TIS provided project management, safety oversight, coordination with operations, and tank preparation for this critical project.