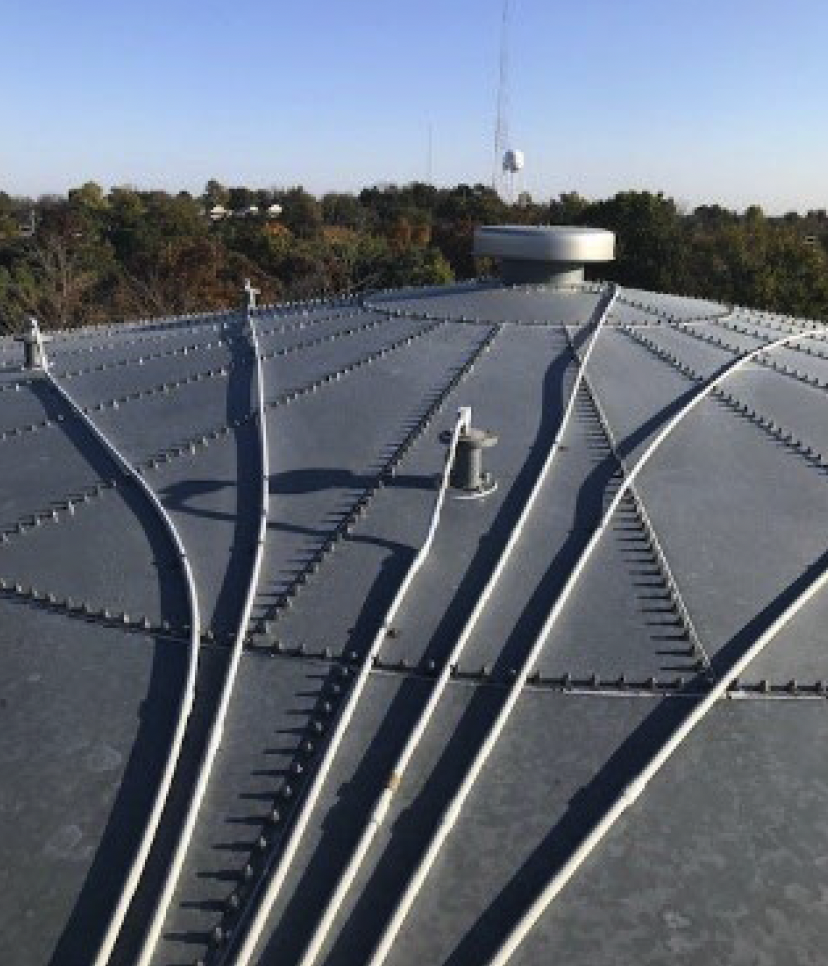 Description: TIS was contacted by a midstream pipeline client to clean a 42.4' diameter fire water tank in Jefferson City, MO. The tank was emptied, cleaned, and taken out of service due to API 653 10-year inspection requirements. The primary objective of TIS was to clean the interior surfaces and leave the tank inspection ready. 
After the water had been removed, and the tank isolated by facility personnel, TIS arrived on site. Before any entry could be made into the cone roof tank, six (6) impressed current anodes, installed on the roof of the tank, had to be removed as they needed replacement as well as they were a fall hazard for the entrants inside the tank.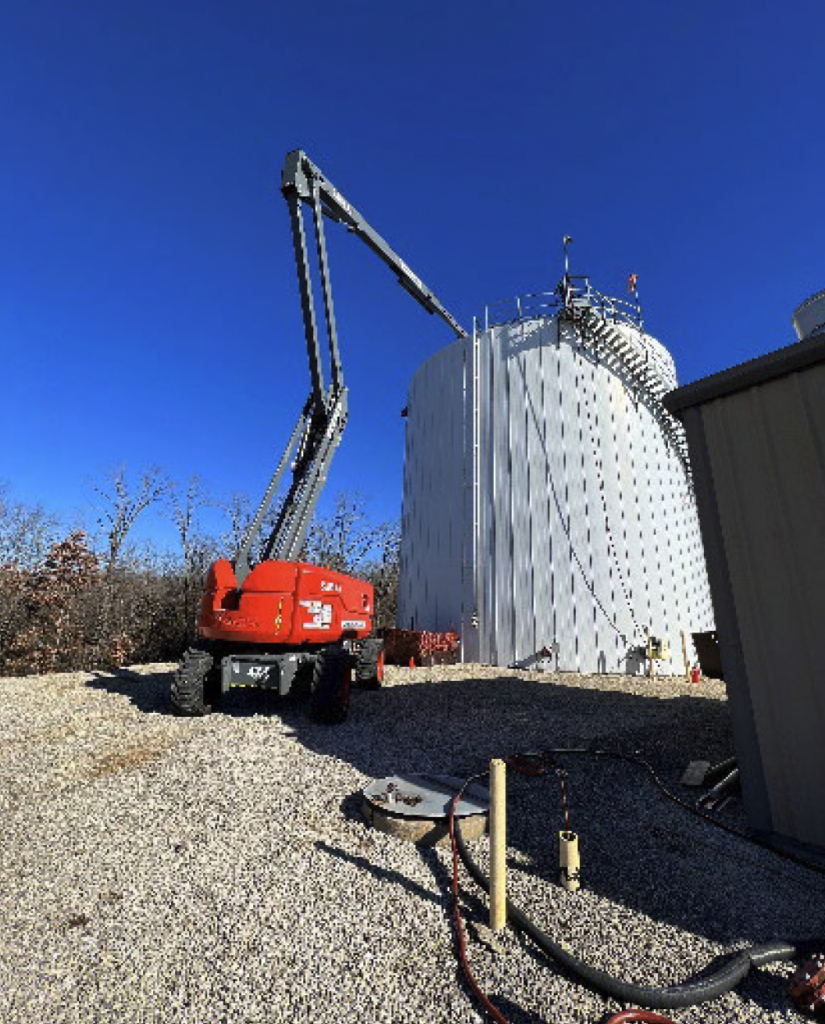 The six anodes were installed through fittings welded to the top of the shell and were wired to a junction box near the landing of the tank ladder (Picture 1). TIS used an 85' articulating manlift to access and remove the anodes from the tank (Picture 2). 
Once on top, the TIS employees accessed each of the six (6) anodes by unbolting conduit holders keeping the PVC conduit in place, lifted up the anode through the welded fitting (Picture 3), cut the wiring from the anode to be able to remove the anode completely, and set the anodes down on the roof to be removed with the manlift after work completion.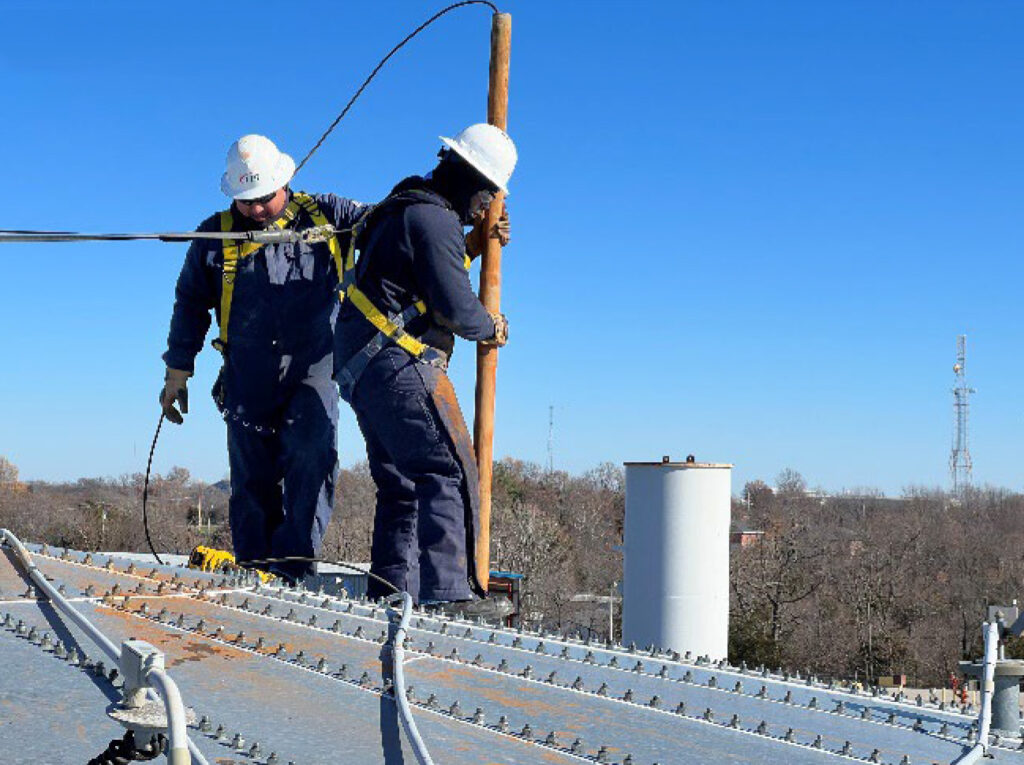 TIS repeated this process for all six (6) anodes and then loaded the anodes into the manlift to be deposited on the ground. The manlift was then maneuvered away from the top of the tank and parked for future anode installation.